it's been two months TODAY since i left for new york, and i still haven't introduced you to some of my NY blogging buddies! how rude of me!
on my last full day in new york, after a quick sprint down to century 21 in the morning, i met
daryl
near my hotel around lunchtime. she's a born and bred new yorker who calls things like she sees them - i love that!
first she took me to a market in a school yard. the heat coming off that asphalt was really hot!
from there we went to a market that was on columbus(?) well, maybe it went around the block, but it was mostly jewellery and scarves and hats etc and it was VERY COOL! i particularly loved this stand and ended up buying some earrings.
after that, daryl shouted me lunch at madeleine mae's - a very stylish southern food restaurant on columbus and 82nd. it was probably the best meal i had in new york! one of her friends (whose name escapes me), joined us for lunch, and she was friendly and welcoming too! (pam?)
yet ANOTHER market was happening at the same time; this one extending many, MANY blocks down amsterdam. i went back later for a stroll here too and brought some knick knacks for our girls.
later in the day i met blogger kelcey, over at the
mamabird dairie
s. we had arranged to meet at malatesta restaurant, a VERY cute italian eatery in the west village. it was a balmy october afternoon, and the bi-fold doors were all open on this cute corner restaurant - i loved it! the food was so fresh and the staff very warm.
kelcey and i didn't have much time together as she and her family had been out of town for the weekend and their gorgeous daughters (who were beautifully behaved, despite their very long road trip) were very tired.
despite this, her hunky husband (can i call you that rick?) gave me a ride to union square, where i went to see 'eagle eye'. i was all set to see yet another half priced broadway show, but i didn't realise the sunday shows all played early and i didn't have enough time to get back. never mind - eagle eye was cool! if you love chase movies and shia labeouf - then go see it!
it was so great to meet you ladies, and i hope we meet again one day soon!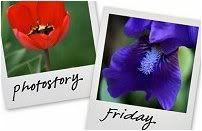 Hosted by Cecily and MamaGeek