i know what you're thinking:

purple hair one day, tattoo the next...

she's having a mid-life crisis!

if you've been following my blog, you will know that i change my hair colour EVERY TIME i get it cut!
...and as for the tattoo, i was actually going to get one when i turned 40, but the younger girls were only 5 and 6 at the time. my days were pretty intense and i just never got around to it.
feel free to ask me about it; but here's a little Q&A to get you started:
Q: what does your tattoo mean?
A: i was named for my grandmother rosina, who has been gone for 9 years. i still miss her every day. my middle name is rose. the 4 leaves are for my girls, and of course the "S" is for me! miss 19 actually designed the whole thing. she was so psyched to see it come to life.
she has been talking about getting one ever since i booked mine (3 months ago), but i came home and told her she couldn't hack the pain! (she has a very low pain threshold)
Q: what does it feel like?
A: like someone is colouring in on your skin with a small, yet very sharp chisel
Q: how long did it take?
A: 45 minutes
Q: how much did it cost?
A: $130 - which i happen to think is REALLY good value for money!
Q: did it hurt?
A: yes, but i have a very high pain threshold. birthed 4 girls with no pain relief. i was reading and chatting and texting all through the tattoo. manu (the tattooist) said i was 'tough' and i'll take that!
Q: is it hygienic?
A: totally. it almost took longer to set up than to do the actual tattoo
Q: where is it on your body exactly?
A: on the inside of my right ankle. the angle wasn't great. once it's healed, i'll get someone to take a better pic.
oh, i've left most of the pics full size for the really curious!
he has this very clever little machine that looks like a laminator that produces a 'film' that he places on my leg, then simply starts 'colouring'!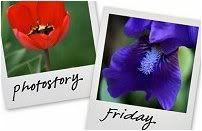 Hosted by Cecily and MamaGeek