i do admire bloggers who share recipes AND take photos too!

i'm really just not that passionate about cooking. eating - now that's an ENTIRELY different story. cooking for babies and fussy children has deadened any enthusiasm i ever had for cooking. yes, they're older now, but their taste buds haven't matured that much!

HOWEVER - there are always exceptions...

and this is one of them.

it turned out so well, and everyone ate it (except my vegetarian of course!) that i just had to share it.

so you make up the chicken and vege mixture.
mix together the cornbread mixture and spread on top...
and VOILA!!!
the cornbread topping REALLY was the best bit.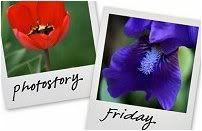 Hosted by Cecily and MamaGeek