i'm finally posting about the fun night i hosted with my scrapbooking email group last month


'scrapmates' is an email group i belong to made up of mostly wellington-based scrapbookers.
kris is the engine behind the group, sending daily questions and prompts and links to fun projects, videos, and all things on and off the topic of scrapbooking.
the idea for this night came out of the girls' night we had a couple of months ago. we started at a bar in town where the drinks were 2-4-1 and of course, eventually a cosmo or two was imbibed!
in the midst of my current obsession with cupcakes, i offered to host what turned out to be a very fun night. i organised for everyone to bring something different, down to renting the dvd - but the lovely nat GIFTED me my very own copy - thanks nat!
your hostess for the evening - ME!
had my hair done that day too - i think i'm totally working it...
[the top was new as well]
AND i made my necklace!

decorating cupcakes is a SERIOUS business
lou and our scrapmates 'leader' kris
i love this shot of mandy! mandy came over earlier in the day to help me make a trillion cupcakes in preparation for our fun night
raise your cosmos and say cheese!
the fruits of our labours
that's a pineapple lump sticking out of the top. they're an iconic kiwi 'candy'
i might be tempted to add some to my latest giveaway
[note the shameless plug]
and then we settled in to watch this...
(some of us for the 4th time, some of us had never even watched an EPISODE of SATC!)
thanks for making it fun night my friends - let's do it again soon!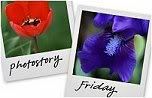 Hosted by Cecily and MamaGeek