on the eve of yet another mighty wellington-canterbury ranfurly shield clash - it's time for a little history lesson.
this is the ranfurly shield. also known as the 'log-o-wood'. it has a long and illustrious history dating back to 1902, and is the holy grail of provincial rugby in new zealand.
wellington wrested the shield from auckland last year, winning 27 nil, and our city held a parade in their honour.

it was a full circle moment for me (well, sorta).

back in 1982 (when i could wear black fishnets and heels squatting on the back of a truck), the canterbury rugby union held a parade BEFORE their first successful shield challenge against counties. this was in the days when no excuse was really needed to throw a parade.
still living in christchurch, DH ('the boyfriend' as he was the time) and i were part of a voluntary organisation called st. john (like boys and girls brigade, but with a first aid slant). hubs and friend dressed as counties players (by clevering adding a band of white tape around their red and black jerseys) and pretended to get 'beaten up' by the canterbury players (during the parade). see hubs' "black eye".
the 'injured players' (see leg in cast in background of VERY grainy old picture) would get tossed onto the hospital bed which was on the back of a truck, and 'slutty nurse sue' (that would be me), would 'tend' to them.
fun, fun; and look - there we are with the famous logo o' wood.

cut to 2008 and here it is again (except i'm photographing it, not holding it).
this is leo the lion - the team's mascot. it was a VERY windy day
wellington and canterbury have played each other for the shield at least seven times

and we haven't won many of them ('we' being wellington!)

back in 2003 they even had a 38-all draw

which brings us back to today - town is abuzz with 'shield fever'

we won't be at the game, because we're heading out of town for the night
if i'd known about the game, i think we would have stayed in town and gone, coz it's gonna be a good one!

i even have a bottle of chardonnary riding on it with a friend

GO WELLINGTON!!!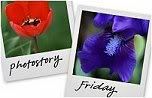 Hosted by Cecily and MamaGeek