this was the theme of miss 17's senior class [fancy dress] ball last weekend, although it's really just an excuse to dress up - although, if life WERE perfect, you could fight evil and make anything happen with the swish of a wand...
[MY sox, (which came home destroyed!), MY shoes, MY scrapbooking ribbon!!!]


they hired the capes and bought the ties from thrift stores in 'house' colours
i thought they looked fabulous!
[bad photoshop job - i just couldn't get the colour/light right!]
miss 17 printed the house coat of arms and used my hot glue gun and laminator and spent a good deal of time making the badges!
the rest of the gang. there's a 50s housewife in there, a bumble bee, and a belly dancer too!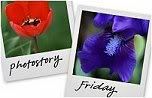 Hosted by Cecily and MamaGeek