so we lost the [ranfurly] shield aka logo'o'wood. we didn't even put up a fight and i CERTAINLY don't want to tell you the score.

shameful. pathetic even.

not that i'm one of these people that 'bags' their sports teams.

i'm just bagging the effort, not the players

still, there were worse places we could have watched our team get spanked

we watched the game here

martinborough is an hour away from wellington, in the wairarapa region
during the week it's a sleepy little town, but every weekend wellingtonians pour into town and troll the kitsch craft shops and sample wines from the region's MANY wineries.

it's so sleepy, you can walk two horses down the middle of the street, and nobody minds

not wanting to be different, WE too headed for a winery to enjoy the last of the afternoon sun
the girls amused themselves by sitting in wine barrels-cum-chairs
when they tired of sitting in something wooden, round and uncomfortable, they rode their bikes around the grass while we enjoyed a bottle (or two) of rose
while we were here a busload of women on what can only be described as a 'hens' night (bachelorette party) arrived. they were the saddest bunch i'd ever seen. there was an attempt at fancy dress, but there was no overly loud singing. there was no hysterical laughing, and certainly no-one fell off the bus when it arrived at what can only be the last of many wineries that day.
it was afterall - 4 o'clock in the afternoon!
we went home via this road (hehe). according to rude-world dot co dot uk, it's one of the 100 rudest place names in the world!
then we went to the hotel to watch the rugby
that's the rugby on the tv in the background
..and that's my child with her head in a book
the rugby was THAT bad (and she's a fan!)
i don't know what these guys were looking up, but i think this photo is just plain sad...
this is fi and mark - we stayed with them
the hubs and mark go motorbiking together, except the hubs follows along behind, because mark has a ducati that goes faster than a cut cat...
fi and i noticed this blackboard when we were out the next morning
someone had rubbed out 'wellington' - in disgust no doubt!
how fitting!
flash, buddy and ellie
this is ellie. she's old and gets to sleep in other people's beds
this is fi and i enjoying a coffee the next morning before we headed home to wellingtontown
so we enjoyed a quiet night in the country, came home, then went straight out to an italian cooking class in the city.
because we can. because in 25 sleeps we'll be EATING italian cooking, and one needs to get a head start on these things.

25 sleeps people

TWENTY FIVE!!!!!

Oh mio Dio, andiamo in Italia in 25 posti letto e sono così eccitato!

at this stage of the post, you're probably wondering where all the hot italian guys are

oh, they were there, but this isn't one of them

i drooled on my camera and it wouldn't work
ok, that's not true
the cooking demonstration was at the front of the room (that's fresh pasta in that pic) and all the hot italian guys were off to the side, waiting to serve us fresh pasta and top our glasses with red wine...
..so you're just going to have to trust me on that one, ok?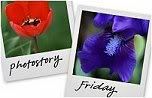 Hosted by Cecily and Chris