we've been having these family photos taken since.....well -
this
long ago
some years were better than others
1999

2001
the
we-couldn't-get-everyone-to-smile-at-the-same-time
year
2003
the
i -wish-i'd-insisted-she-cut-that-straggly-hair-and
the-composition-of-the-group-shot-is-starting-to-fall-apart
year
we had them regularly every year until the family revolted:
"do we have to have a family photo EVERY year?"
no, i replied sulkily.
so we skipped 2004
cut to 2005
the
there's-that-tall-blonde-child-again
year
then the family REALLY revolted and i didn't ask again for a couple of years
i think these turned out pretty good though
(my family's growing up!)
2007
of course after many years of family photos, we're runnin' out of ways to pose the girls...
i didn't bother the fam last year for a photo in case my head got bitten off, so you can imagine my surprise, when the chance to have a sitting came up, and i casually put the question to miss 20.
her answer: "i wouldn't be TOTALLY opposed to the idea"...
then of course came the juggling act to find a time that suited everyone. miss 18 works saturdays, miss 20 sundays. you get the picture.
in the end i dragged them all out of bed at 7am on a saturday morning...
...but it was totally worth it.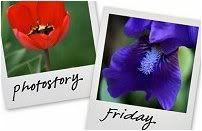 Hosted by Cecily