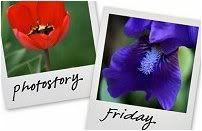 Hosted by Cecily and

She's a moron and can't remember...
mr scrappy and i come from working class families. both my parents worked semi-skilled jobs. my mum worked to provide the 'extras'. mr scrappy's mum didn't work outside the home on account of the fact that they had 7 kids!
we never had overseas family holidays. we didn't have 'label' clothing. my parents made me
pay
$4 a week rent when i received $16 a week from my place of study. man, i hated them for that! not now tho!
THAT'S how times have changed. we got
PAID
to study! now of course there are student loans.
we certainly can't compare how it was for us at the same age, but at the same time, we want our daughters to have the same experiences.
we want them to have to work for everything they have, not because WE had to (our parents couldn't afford to give us lots of 'stuff' even if they wanted to), but because it's the right thing to do (well, we think so!)
do you have any idea how hard it is NOT to give your kids everything when you have the means to?
don't get me wrong - we're totally at peace with our decision - while all around us friends are buying their children their first car, paying their rent, paying for their entire university (college) education etc etc.
having said that, mr scrappy is a BIG SOFTIE.
mr scrappy: "how'd you like to go through life with a big debt hanging over your head?" (referring to student loans)
me: 'it's called a mortgage hun"
mr scrappy: "no! as a teenager!"
me: "meh. they'll live. it's character-building. like digging holes."
so we decided to buy them a macbook each. miss 20 (as a 2nd year design student) has done well to manage without one so far; and miss 18 (who is waiting to hear whether she's been accepted into the same course - ANY DAY NOW!) will make good use of one too.
we had decided not to buy the laptops until AFTER miss 18's end of year exams, but like i said before,
someone
's a softie...
CHEESE!!!
"how about the cute look?"
"ok, i've done mine. need help with yours?"
miss 18 had to go off to a gig about 15 minutes after she got hers, so mr scrappy set about loading it up full of fun programmes!
did i say that university (college) doesn't start up again until late feb?

i expect that until then, it's facebook and youtube all the way

oh, and iphoto and garage thingee or whatever it's called

anyone notice how apple CREEPS into your house?

we now have 4 ipods, 2 iphones and 2 macbooks

how'd that happen?