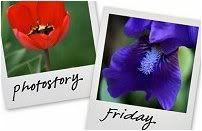 Hosted by Cecily and MamaGeek
back in march, i won a family fun night auction at our school gala for dinner and bowling.
this particular bowling alley uses strings to reset the pins. i consider strings inferior to the standard fixed frame method of reseting the pins and this is reflected in my score. (it could also be that i just plain suck!)
anyway - we had vouchers for one game which was just about right given that some family members did much better than others and gave up early on in the piece! i barely came away with my dignity - beating miss 11 by a mere ONE PIN!!!
from there we headed to the newly opened
wagamama
restaurant on the waterfront. these pics aren't great quality, but i wanted to include them anyway. we are so lucky to have a gorgeous harbour (port nicholson) a mere 15 minutes from our house. miss 18 is noticeably absent in these pics, but rest assured, she was there. (she was cranky with her bowling ball).
there's the familiars heading into the restaurant. i stopped to take some pics, but did they wait for me to catch up? nooooooooooo......too hungry after all that bowling...
if you have been reading my blog, you will know that i'm a STICKLER for table manners. i feel i may have let my standards slip a little here.....
that's miss 16 in front of her empty bowl of ramen - her new favourite food. the bowl WAS big, but not as big as it appears in this pic!!!

ever since that night the girls have been badgering us to go back to wagamama's. i remind them that our desserts and miss 10's dinner was free (they forgot her meal), i had a discount voucher and yet our bill was STILL $120 - but does that mean anything to them? (that was a rhetorical question btw...)

i must go water my money tree...

happy PSF everyone!