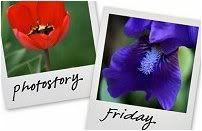 ODE TO TARA, WHO TURNED 37 YEARS YOUNG ON TUESDAY...
i know personally, that she's quite glad to be over that 'awkward' stage...
well, maybe not...
that's mean isn't it?
thankfully, she can take a joke, which is one of the many things i love about her!

tara's miss 11 and i cooked up a plan to make tara's birthday special. miss 11's organisational skills rival my own. honestly, she could be my child...
the girls made vanila cake and iced it. well, i think some of the icing made it onto the cake. we're quite grateful tara wasn't named stephanie....
and then it was onto lunch at a nearby garden cafe

everyone dressed in their tuesday best

10 candles. 3 in one row, 7 in the other. get it?
then to the bead shop where we had booked our very own mini birthday party

the girls made charm bracelets and tara and i made a surprisingly fiddly little number

finished products

we had such a fun day! we were out for around 6 hours and quite exhausted when we got home!
HAPPY BIRTHDAY TARA - LOVE YA LOTS!!!

PS: one more thing. please go
here
and leave a comment.