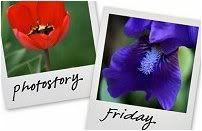 Hosted by Cecily and MamaGeek
you'll remember my
PSF
from a couple of weeks ago. it featured miss 16's life as a field hockey goalie; easy run through the winter season and a crappy tournament week - 31 goals scored against and countless more saved.
redemption was at hand on tuesday in their grade final. our guys were one up with 5 minutes to go, when one slipped through for the opposition. at full time, it went to penalty strokes: 5 (1-on-1) strokes per team. if it's 5-5 after that, then sudden death.
i should point out that miss 16 is a DEMON at keeping penalty strokes out. she's won countless finals (pool, grade, regional) in this fashion. she was as cool as a cucumber. "bread and butter" i yelled out after her as she took the field.
took this one during the game (when all the action was down the other end)
other sister was inside in the warm (she wasn't feeling the best)

she's the hero(ine)

here she's being smothered by her joyful team as they celebrate their win

as soon as the game finished, the sprinklers game on to water the turf
why stay dry when you can get wet?
now that's a happy goalie
team captain receiving the team's certificates
what a way to finish the season!