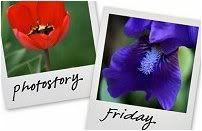 Hosted by Cecily and MamaGeek
a little background before i 'story'. miss 16's team have won all their games this season. easily. they had the chance to move up a grade or two, but game day didn't suit everyone, so the field players haven't had to extend themselves and their goalie
certainly
hasn't had much work to do.
this week is 'tournament week'. one or two games every day against other 2nd XI teams, but who are playing in a much higher grade, ie LOTS of work for the goalie.
five games played and lost. 6 nil x 4, 7 nil x 1. without the mad skills of my daughter, the score would have been much higher.
not only do you resemble the michelin man (or woman), you are then required to throw yourself around the goal with an unreasonable amount of flexibility.
it can be a lonely job
unhappy goalie - made even more unhappy by her mother zooming in on her with telefoto lens