one of the great things about living in a small country is that our 'celebrities' (such as they are) - are incredibly accessible.
for example, the sports co-ordinator at miss 17's sports awards ceremony is the brother of an iconic new zealand cricketer (whose daughter went to school with miss 19).
kate horan, who is an ex-pupil of miss 17's college (high school) - is a one-legged single mother who competes on the athletics world stage almost year round, and won a silver medal at the beijing paralympics.
she also presented the awards at our local college sports awards recently.
here she is showing off 2 of her 6 legs. this one's worth $10,000!
who says students don't have a sense of humour?
i was sitting on the
opposite
side of the room to the teacher who was taking photos (meaning i would get a crap shot of the back of my daughter's head) - like so...
...but because i'm the world's most embarrassing scrapbooking mother - after posing for the teacher, my child (who had previously teased that she wouldn't!) says "can you turn this way so my mum can take a picture?"
i love how my kids indulge me.
oh yeah - miss 17 won the MVP for girls' hockey for the THIRD year in a row. that girl sure knows how to stop a hockey ball; and her bestie won 'most improved' on their badminton team.
when we got home, all i wanted was a pic of miss 17 relaxing on the sofa with a hot chocolate. this is
one of many
faces she pulled once she realised i had a camera in my hand.
you can see kate's dramatic race
here
. make sure you watch it! notice how i said
'dramatic'
, and now you're curiosity is REALLY piqued! it really was dramatic, and you should go watch it. seriously.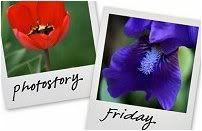 Hosted by Cecily and

MamaGeek