"HELL YES!
i took over 800 photos, and you guys have only seen like - 23 of them!!!
this week's instalment is brought to you by hobby lobby and archivers - and let's not forget, the louisburg cider mill and pumpkin patch too!
so, after a week on my own in new york, 2 days in princeton and 2 days in poh dunk usa (that's a whole other story),
kristi
and i drove across missouri to meet up with 8 other blogging scrapbookers (and now that
sherryn
has a blog - that statement is totally true!)
here's
kendra
, our nominated bag lady for the hobby lobby visit. we fanned out fast and couldn't be weighed down by such impediments as handbags...
christmas trees!!!! in october??????
we all heart archivers...
ME TOO!!!
a quick snack at the cheesecake factory (i shared this)....actually...
then it was across the border to the louisburg cider mill
and pumpkin patch
who called the paparazzi?
against my better judgement, i went in the corn maze
'twas rather pretty with the late afternoon sun
and i made it out alive
to tell the story

it was a total blast to meet you - my kansas city bloggers, and thanks again to donna aka camp mother/cruise director for organising it all!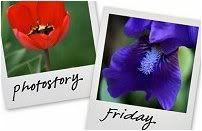 Hosted by Cecily and

MamaGeek