we're planning our next trip?


well, we are!

where are we going you may ask?

i shall tell you by way of a picture puzzle.

see if you can figure it out...

there's a prize if you can guess where
HERE
is.
this giveaway EXCLUDES the person whose blog i stole it from!!!!!
well done
mel!
being the tight little blog family that we are, you correctly figured that the cutie sitting on this beach belongs to this cute couple
and thanks for playing along
sass
. leaving the pic on your side bar was a fun idea.
i'm so excited to meet you guys! my reasons are THREE-FOLD:

1) the hour and half train trip to get to their place (me likey train travel)
2) i've always wanted to visit the 'seaside'. ok, i live 10 minutes from the beach, but the english 'seaside' - so quaint!!!
3) recaro has some cool gadgets that might end up in my suitcase...
4) sass is a daring baker
5) peaches is too cute!

(ok - clearly there are LOTS of reasons i can't wait to meet these guys)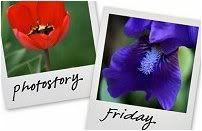 Hosted by Cecily and MamaGeek