i've never done a mini album like this before.


i totally set it all up for tara and i. i laid out all the stuff on the table so we could quickly get to work. tara comes along and starts casually putting pages together, while i spent about THREE hours agonising over how to even PUT one together - grrrrrrrrrrr...

i must have started about 5 pages and not finished any of them
in the end, i realised i was over-thinking it and i just went with it

i worked on it for the next 2 nights after dinner and in the end completed a TWENTY page album - that i'm VERY happy with! (only 12 shown here tho)
i can't wait to make another one!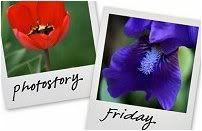 Hosted by Cecily and MamaGeek