just before christmas, i had [what i thought was] the brilliant idea of making the
pioneer woman's candy cane cookies
and delivering them to local businesses.
i hand-stamped the cards, recycled some cellophane and we were good to go.
now, don't for a minute think that our children behaved perfectly all afternoon and indulged their mothers by uncomplainingly spreading christmas cheer.
no they did not.
THESE pearlers (among others), were heard during the course of the afternoon.
thems fightin' words, but in the end the christmas spirit got them. their mothers were so nauseatingly upbeat, they simply gave up the fight, although miss 12 was later heard to be very upset with tara's miss 10 for 'caving'.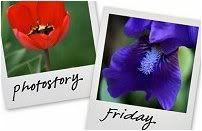 Hosted by Cecily and MamaGeek