one of my original bloggy friends mel, aka
reluctant housewife
sent me a wonderful package of canadian goodies recently. i had plenty of notice that it was coming my way, as it came on a slow pony - taking 2 months to reach me!
it was totally worth it - even though i got a BIG surprise when i opened the box...read on...
i love brown packages from overseas!

she wrapped it well. it was a TRICK to get into!!!
and look! it's in this very cool box featuring an unpronouncable brand of popcorn!
UH-OH...
there's something STICKY in there!!!
ah huh - the culprit!
sweet nectar from canada: MAP-O-SPREAD
your basic heavenly caramel spread;
but why spread it when you can eat it right from the tub
this shot isn't intended to make you feel bad mel. despite appearances, NOTHING was ruined! yes, the MAP-O-SPREAD EXPLODED, but everything was so well wrapped, it's all good news!
coffee crisp bars! THREE of them! so when my chocolate-loving girls try and eat my loot - there's enough to share!
and a letter! no-one writes letters anymore! i loved reading your letter mel, esp. the gooey section
mel made a wonderful macrame key ring for the hubs and she also included a box of RED ROSE TEA. it's not herbal or flavoured - it's just this wonderfully refreshing tea. perfect for after dinner. we're still drinking it, and i'll be sad when it's all gone.
mmmmmmmmmmmmm.....
she also sent not one, but FIVE pairs of hand-made earrings (i can't believe i didn't take pics of them!) one pair each for my girls, and one for me. you can see more of her awesome hand-made designs over at
lulu's hook
.
Dliver
Dletter
Dsooner
Dbetter
Dlater
Dletter
Dmadder
Igetter

(who remembers that!?!)


Thanks Mel - heart ya!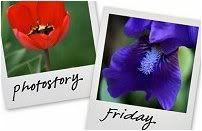 Hosted by Cecily and MamaGeek