you may remember me bleating on about
my quest
to find a plain, knee-length brown pencil skirt.
in the end, i went to
savemart.
for clothes.

on speed.

in disneyland.

at christmas.

sometimes you can go there and find nothing. even though there are THOUSANDS of items of fabulously priced clothing, shoes and bags just waiting to be taken home. that's just the way it is.
other times, like this time - you hit pay dirt. check it out...
brown a-line skirt $6.99

navy skirt - $6.99
i really don't know why retailers persist with the whole NINETY NINE cent thing. i mean we phased out our 1 and 2 cent pieces in 1986!!! i know it's all about the
perception
of price, but really people - MOVE ON!!!
same with the .95 pricing. we haven't had 5 cent pieces since 2006 - SHEESH!!!
but i digress - on with the bargains!
fabby lengthed brown skirt - ALSO $6.99
(ooops - needs an iron. i hate ironing...)
casual hoodie (which the girls already have their eye on!) $7.99
MINT condition corduroy jacket $9.99
AND A WINTER COAT TO BOOT! (caroline morgan) $17.99
top for work (which will go with the brown skirts!) $12.99
total cost for 7 items: $69.93
the girls love savemart too, particularly miss 11. i gave them $15 each and let them loose.
beanie, top and [brand new] denim sneakers. all for $15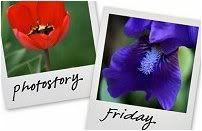 Hosted by Cecily and MamaGeek