you may remember i took cupcake classes a few weeks back. i had a tonne of fun, and have had even more fun playing around at home with what i've learned.
therefore, this post is nothing more than a blatant show and tell of my classes and cupcakes i've made since!
i got this idea from
pink sugar desserts
. i'm hoping she's from the
imitation-is-the-highest-form-of-flattery
school of thought. miss 12 wanted to make purple icing and mixed red and blue.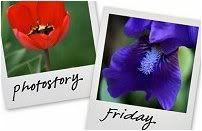 Hosted by Cecily and MamaGeek