i decided that last sunday would be the day i'd try red velvet cupcakes. i used
this
recipe from the food network. i discovered in the process, that if you don't have buttermilk (which i didn't!) that you can sour the milk by putting it in a cup with white vinegar!
how funky are these cases?
so i made red velvet cupcakes, and they turned out great! just as they came out the oven, tara's little baker (miss 10) called to see if she could come over and make cupcakes (i had offered several weeks prior). i said "SURE!"
so after she decorated my red velvet cupcakes...
..
we made more cupcakes

so many cupcakes, yet not ONE picture of me amongst them! if i'm not nagging my family to 'take a picture of me!' it just doesn't happen. *sigh*

how much fun did this girl have tho?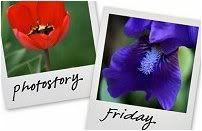 Hosted by Cecily and MamaGeek