for exactly TWO weeks, we only had ONE teenager in the house.

one turned 20, but then 2 weeks later, another one turned 13, so we're back to TWO.

cum january 2011, there'll be THREE!

i think i'll move out that month

anyone wanna take me in?

when i spoke to my dad on sunday for fathers' day (yes, our fathers' day is in september, not june), he said he calculated that i'd have teengers for 16 years...

SIXTEEN!!!

YEARS!!!

*sigh*

i could write a book...

miss 13 and miss 20 - together
heeeeeeeeeeeey! how'd you grow up so fast???
ok, so these might not be my 'best shots', but i really wanted to post about these two, ok?!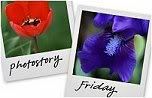 Hosted by Cecily and Lolli