well, first there's gelato

of COURSE there's gelato
i ate some
and whatever THIS is


lemonchello, or in our case - LEMONZ - it was tastyz


then of course there was the cheap but very yummy wine
and beer (who are these clowns?)
peroni was mr scrappy's favourite beer
some nights before we went out to dinner, we had a little appetizer at home
mooocho yummeeo
and let's not forget coffee and pastries in the morning
check out these ladies pretending not to notice they're gonna end up on my blog some day soon

then there was pizza
this is me and my quattro formaggio pizza (that's 4 cheese pizza to you)


i should start out by saying that i can never eat more than 3 slices of kiwi pizza coz we have thicker crusts. it was a shock to me as much as anyone that i could eat an ENTIRE pizza (but again i draw your attention to the thin crust).
THIN
crust i say.
okay - one piece down, trackin' ok

aw man - italian pizza makes you crazy!


no wait, just a little bloated
and here's my little 'mum and pop' moment of the post.
we didn't eat out every morning. sometimes we had cereal at the apartment first! they sell special k in rome - how cool is that? i think the guy on the front of the box is saying that if i eat special k i'll become irresistible to him, and that he's "comin' for me".
[that's my story, and i'm sticking to it]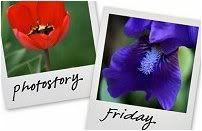 Hosted by Cecily and

Kelli