i'm pretty sure i won't ever tire of seeing these two dressed up, heading off to celebrate yet another milestone of their teenage years.

sunday was their year 13 leavers' dinner. these two have now left college (high school) and start university (college) here in town next february, studying design innovation and textiles and business.

i'm reminded to tell you also, that miss 20 is responsible for the fabulous hair and make up you see before you...

these two MADE their dresses
the one on the left is having a gap year next year and will be working at camp america in texas - keep an eye out for her ok!
full length goodness
that's austria EUROPE, not australia, our nearest neighbour!
..and THIS dude (who's now a rake thin 6 foot 3) is teaching kids to ski near lake louise in canada
yep - when kiwi kids spread their wings and take off, they spread them far and wide.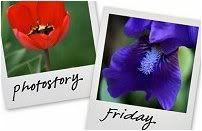 Hosted by Cecily