so tara and i went scrappin' last weekend. we were without scrappy michelle who had to work (blah), and scrappy sara - who, after organising the whole thing, wasn't recovered enough from her foot surgery - DOUBLE BLAH!!
but the show must go on - there's scrappin' to be done, and it's not like we're not going to organise another weekend in the near future!
so this is where we stayed. your typical "A" frame kiwi bach - right by the sea.
but we didn't care, coz we had EVERYTHING we needed inside

vodka...

near enough...
tunes.....
can i hear you say retro?
if you go back up to the photo of the vodka, you'll see my new GEN 5 ipod in miss 20's ipod speaker dock on the windowsill
it wasn't until i went to play my 862 songs that i realialised the two weren't compatible, but that LITTLE SUCKER played out its TEENY TINY speaker for EIGHT AND HALF HOURS.
all hail the mighty apple
...until it died half way through a westlife song
and you KNOW i was singing at the top of my lungs when it happened...
and of course we had food (made by that well-dressed chef)
and more food
and this is a chipboard album for miss 20
and this is a VERY cute layout by tara
i'm working on a similar one
it's a lift. i'll try and find out from whom
there'll be more show and tell in due course
by sunday lunch the weather had cleared enough for a walk along the beach
i thought these wildflowers were pretty cool
and here are the scrappy chicks!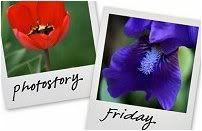 Hosted by Cecily