...i only have 2 and a half days to work before christmas. that's a mere 13 hours, but it's 13 too many as far as i'm concerned!
being at work while the girls are out of school is hard.
...i gave today. i gave a bunch of christmas gifts to the women's refuge and i gave myself some treats: a massage, then a trip to the movies to see 'julie and julia". even though i'm not a fan of meryl streep, i love, love, LOVED this movie. i'd see it again tomorrow.
...i also received....from
shirliana
! some tootsie rolls for miss 18, a beer bread mix and a minnesota passport full of fun facts. thanks shirliana! much appreciated :)
...i'm very excited about my 2010 365 project. i already have the photo album and inserts ready to go!
...i wish the wind would stop blowing. even just a little.
...a letter to all the stupid people:
dear stupid people... why must you insist on walking behind me while i'm REVERSING? do you not see me? my car? my reversing lights? ...do you have a death wish? are you blind? do you think i have eyes in the back of my head? ...and why do you feel it appropriate to give ME the stink eye? was it not YOU that walked into the path of a reversing car?
love, sue
...christmas dinner is here this year and i've done nothing about it. mr scrappy is taking off for 2 days on a motorbike thing and gets back late on the 23rd. i can hardly complain about not getting away (hello, 2 and a half weeks in new york!) - but honestly, i resent how easy it is for guys to just take off like that - and return on christmas eve eve!
i feel like it's all being left to me and my inner 4 year old just wants to stamp her feet and pout and drool and not do anything to make it happen!
...we went to carols by candlelight was on wednesday and it was lovely. just lovely.
tara's miss 11, "J" and miss 11

tara's mr 7 and mr tara
tara came up with this very cool idea to use chippie cups to hold the candles
...this girl finished intermediate (middle school, well - our version of it) yesterday. she had her leavers' dinner, a sleepover and a big next day and slept FIFTEEN hours last night.
fifteen. being 13's tough.
...these girls will be at college next year (high school). i love that they took this picture. if i'd been there, i so would have suggested the same thing.
next PSF - Boxing Day!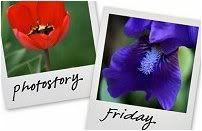 Hosted by Cecily and

Honey Mommy