as the girls get older, it becomes increasingly difficult to get the whole family together at one time, which makes our [rigrously planned] family time even more precious.
we took the opportunity to see one of our favourite actors, use one of the vouchers i won at the school gala, and attend a community event and rolled it into some family time last weekend.
at the end of a beautiful sunny day in wellington, we went and saw this movie
not as funny, but still very enjoyable. the 'hamburger' exchange? one of my favourite lines in movies. EVA. in fact, we can't even say the word around here without reciting the movie. we're weird like that.
After the movie, we walked along the waterfront
then had dinner here - wagamama noodle house. it was early - usually it's jam-packed
from there, we went to the 'night glow' at the basin reserve.
the 'basin' is best known as wellington's most famous former cricket ground (we now have a large stadium). to many, it's basically new zealand's largest roundabout, but while i was writing this post, i discovered that it used to be a lagoon!
early settlers planned to turn it into an inland anchorage for the city, but in 1855 an earthquake raised the flat by two metres and the lagoon became a swamp. [you learn something every day!]
dusk - it gets so dark so fast now!

we found a spot high up and settled in
the battery on the canon died just before the light show started (must check BATTERIES!!!) but my little panasonic lumix really held its own.
taken on the canon
they were doing bursts of gas to keep them afloat/aloft/inflated/upright?
so bright!

one last shot before the camera died...
taken on the point and shoot. i think it holds its own pretty well, don't you?
after the light show, we went in for a closer look
so bright! and toasty warm it was too!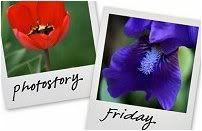 Hosted by Cecily and MamaGeek