we only had 2 nights and [effectively] one whole day in london, so we wanted to squeeze in as much as we could.
first on our list, was meeting this lovely blogger at london's ace cafe. as previously mentioned,
auntiegwen
made an almost 12 hour round-trip just to have dinner with us - AND she brought us an anniversary gift!
she complains that she never takes a good photo. i simply DON'T understand why...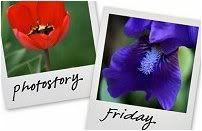 Hosted by Cecily and

Sue